Online Driving School
WHAT IS WEBJOGSI?
Webjogsi is a regional network of driving schools throughout the country, offering you the convenience of online learning and full online management (payment, exam registration, choice of instructor, etc.). The theoretical training is delivered through an officially accredited, interactive e-learning course in English, so you can access the road traffic law course material online from anywhere, anytime and then take your theoretical test in English. Once you have completed the theory, you can choose your practical instructor using our training administration system. You only have to take the exam and the practical training in person, everything else can be done online. English language practical training is currently provided in Budapest.
There are more ways to enrol:
In Budapest
With the naturalization of a driver's license in a foreign language, the administration fee is HUF 35,000, which includes the exam prepration in English.
WHY STUDY WITH US?
You can study the theory part, including the questions used in the exam, with our accredited eduKRESZ e-learning course in English.

Thanks to our training management system, you can manage your affairs online 24 hours a day.

You can plan your learning and exam preparation at your own convenience.

Flexible, convenient and easy payment options.

We provide quality practical training.
CATEGORY "B" DRIVING LICENCE
What vehicles can I drive with a category B licence?
A car. A motor vehicle with a maximum permissible gross laden weight not exceeding 3,500 kg, which is a motor vehicle designed and manufactured for the carriage of not more than eight passengers in addition to the driver, and a combination of such a motor vehicle and a trailer coupled to it, as defined in the relevant legislation.
What does the "B" category training consist of?
Theoretical e-learning course
Official theoretical examination
Practical training
Practical exam
Sign me up
Category B
driving licence
Theoretical exam:
4 600 HUF
---
Practical training:
300 000 HUF*
Practical exam:
11 000 HUF
---
Theoretical course fee: 55 000 HUF (additional access time, if needed: 10 000 HUF)
Practical driving fee: 10 000 HUF/hour depending on the location and the instructor (the fee of extra lesson is the same as the fee of basic lesson)
Official examination fees:
| | |
| --- | --- |
| Traffic basics (theory): | 4 600 HUF |
| Traffic (practice): | 11 000 HUF |
| Total: | 15 600 HUF |
For the first theoretical test, you must prove that you have at least a basic level of education, as required by the relevant legislation. You must therefore bring your primary (or higher) education certificate with you to your first test and present it at the examination centre! If you fail to do so, you will not be admitted to the next examination until you have produced proof of education. It is important that you produce an official translation of your educational qualifications if they are not in Hungarian.
* The prices above are valid if
the time frame at your disposal is sufficient to accomplish the e-learning curriculum
you successfully take the theoratical examination first try
your acquired skill and the amount of kilometres driven during your practical training are sufficient to take an examination
you pass the practical examination first try
FIRST AID KNOWLEDGE EXAM
After passing the practical test, you will be able to apply for your driving licence at the Office of Government Issued Documents (Okmányiroda), which also requires you to pass a First Aid test. You can do this at any time during the training. Webjogsi driving school does not provide first aid curse in English. This is not part of our service, but it is necessary in order to obtain your driving licence, so we recommend that you contact the Hungarian Red Cross for this, which you can access via the following link: https://voroskereszt.hu/en/elsosegely/ Scroll down to the "Exam" section. If you have any questions, please contact the Red Cross about information on current courses, registration and exams.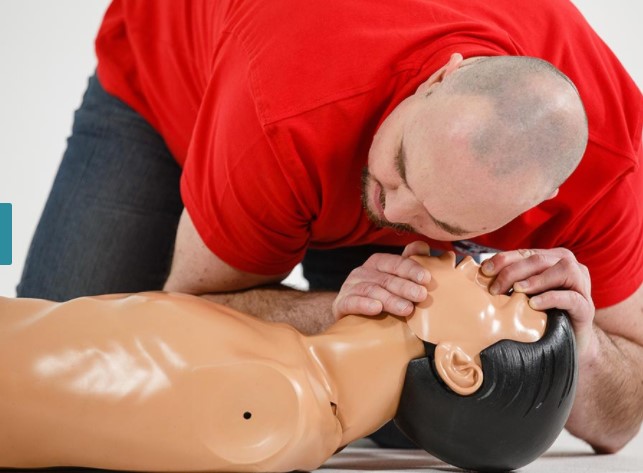 Application criteria:
Valid identity document and address card

At least primary education

A valid hungarian medical certificate (not required if you have a valid driving licence with medical validity)

At least 16 years and 6 months of age
APPLICATION
You can apply for our courses by clicking on the "Apply" button.
The full registration process consists of three main steps.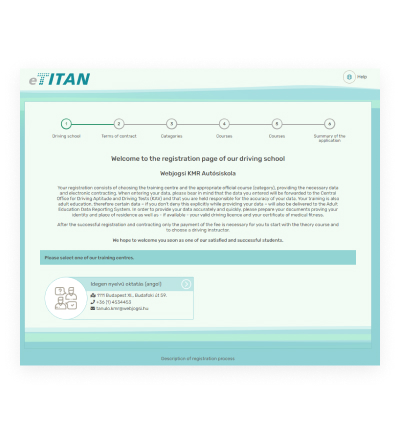 1. Application to the driving school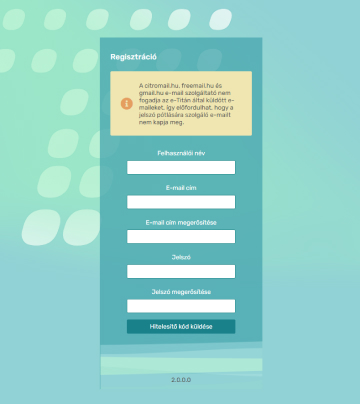 2. Registration (providing username, password, e-mail address)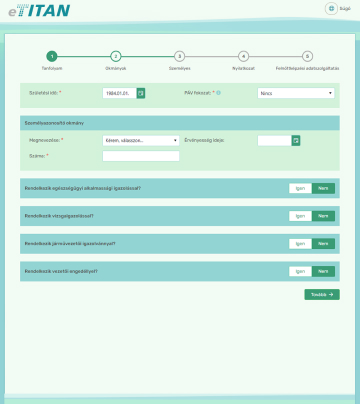 3. Providing personal and document data and declaration for the examination centre
Once your registration is complete, you can pay the initial tuition fee immediately using your credit card and start learning right away! Unfortunately, if you pay by bank transfer, you will have to wait a few days before you can start learning.
PROCEDURE
Find out what steps you need to take to get your driving licence after you have successfully applied.